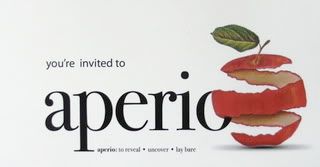 From the 6th November 2009 I will be exhibiting at "Aperio: To reveal, uncover, lay bare". I invite friends and art lovers to attend the opening so please contact me (vintagebyloulou@live.com) for details if you would love to be there.
Secondly I graduate from college which is extremelly exciting on many levels :).
And finally over the next month or two Vintage By LouLou is going to take on a whole new look. I'm very much looking forward too that and at the same time will be commiting to this on a full time basis bringing you more items to love.
LouLou
xoxo