(and yes, pun intended....)


(My daughter Lily used to wear shoes like this, I love them)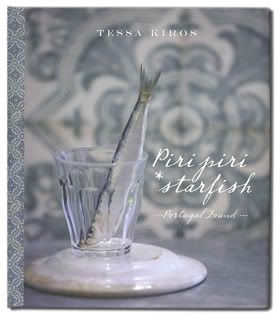 Since my last blog yesterday, I thought I would elaborate on it by posting some covers from some of Tessa Kiros's other cookbooks (above).
The covers themselves are pieces of art but the recipes kept safe inside satisfy all our five senses; the clatter of kitchen noise as wooden spoons hit the sides of bowls as you create, the sensation of ingredients between fingers as you kneed or dip them in to taste that it's "just right", the gorgeous aroma that wafts up from stove tops and oven, visual pleasure and satisfaction with the end result as it sits deliciously plated. And finally what we've all been waiting for, the opportunity to savour the end result, one mouthful at a time.
How important all those steps are to create the ultimate sensory experience and to miss one would be like missing a key ingredient from a recipe.
When I think of this, it makes me ponder how many of us get to truly experience this on a day to day (even weekly) basis with the role of women in our society having changed quite dramatically (what have we gained and what are we missing out on?). And how do we compare to other cultural societies where real cooking (no cheating from a jar) and feeding the family are some of the most important and memorable moments in people's lives?
I remember mentioning to my mum recently that I bake quite often and about once a week. She began to laugh and said that if my grandmother was here she would find that quite amusing as she was a woman who baked every day.
Here is Tessa and her family in the kitchen...
(images supplied from http://www.tessakiros.com/)