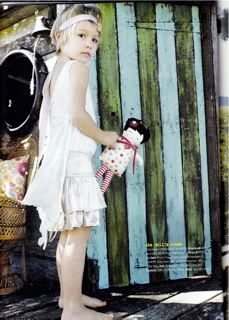 Wow, it's always crazy this time of year onwards right up until New Years Eve!!
Well I just wanted to keep you all updated on the Vintage by Lou Lou changes. First of all I will be completing my Diploma of Visual Arts in two weeks time and yes I'm SUPER excited about that. Since the September holidays I have dedicated my time to that but come the end of the next two weeks there will be a flurry of activity in getting Vintage by Lou Lou back on track and with some exciting new changes. Some of those will include -
A whole new look




A fabulous new website and shop filled with vintage lovelies




Regular give aways and competitions



Also I'm really looking forward to Christmas and how I and others will decorate and prepare for it this year. So once my tree goes up and lights are turned on I will share with you some images.
In the meantime I love these images from the latest Inside Out magazine about gift ideas for kids...
Enjoy!!