To be honest it doesn't much feel like New Year's Eve to me. This whole week I've been out of whack with what day was what. Actually it's been pretty much like that since the kids left school. However I did manage to get myself organised enough to catch up with an old friend from Melbourne. And so we visited the Asia Pacific Triennial Exhibition at the Gallery of Modern Art in Brisbane (which by the way was followed up quite nicely with a tasty lunch, cake and for me a glass of vino) and to be honest with any big exhibition like this needs to be seen more than once in my opinion.
Here are some of my favourite exhibits from APT6...
Thukral and Sumir Tagra Collaboration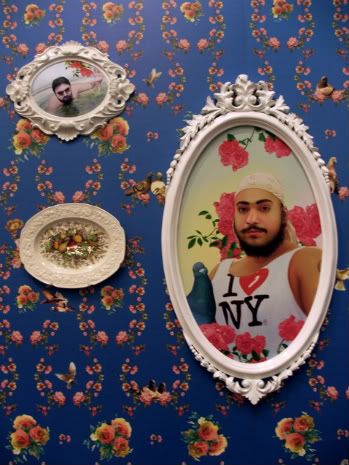 This exhibit's concept looks at the Punjab dream of a better life in the likes of Australia, The United States or England with the actual reality being quite different.
For me this installation piece was one of my favourite exhibits overall. It goes to show you can use an aesthetically pleasing setup to address important subject matter.
Lightning for Neda
Monir Shahroudy Farmanfarmaian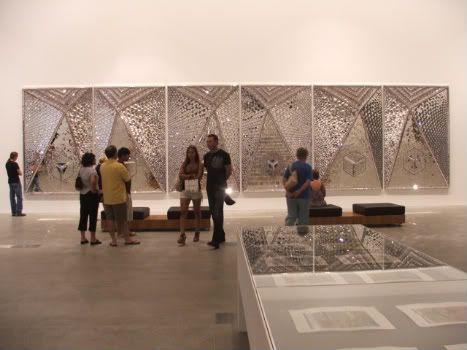 I was not surprised to learn that Farmanfarmaian had been a fashion illustrator for deparment stores early in her career as the first thing this reminded me of was intricate sequin/beadwork in a dress.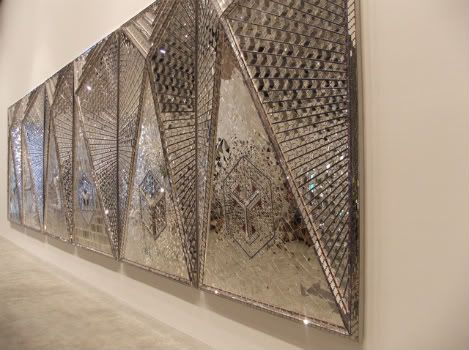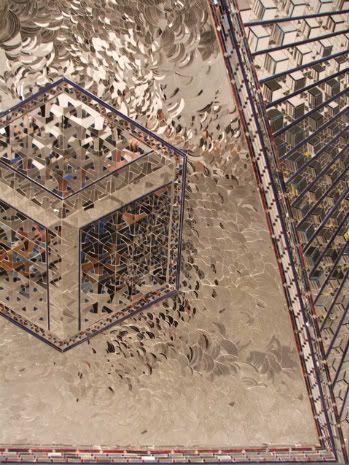 Farmanfarmaian's work reflects her Iranian cultures use of geometric patterning. This work
is to represent the
six virtues of generosity, self-discipline, patience, determination, insight, and compassion.
Flowers, fruits and portraits series
Shirana Shabazi
Shabazi's concept looks at "cultural translation and displacement" while adopting a painterly look from 17th century Europe.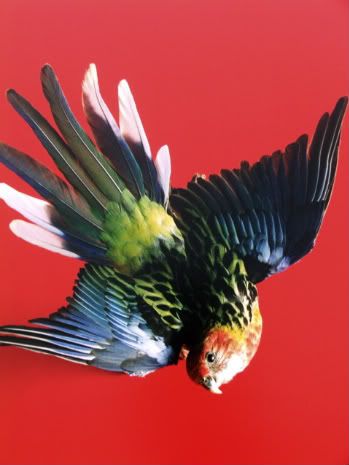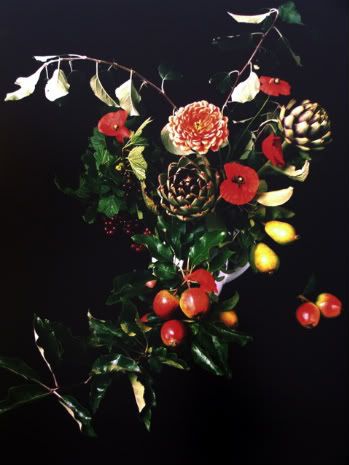 To me her works remind me of the great Dutch masters. However her works shown are predominantly photographic images with only one that I could see being a painting (the large piece with viewers standing in front of it).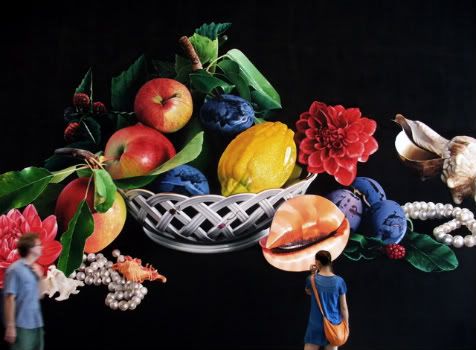 According to my friend it's probably a little too large to hang in my lounge room...I think I could work something out :)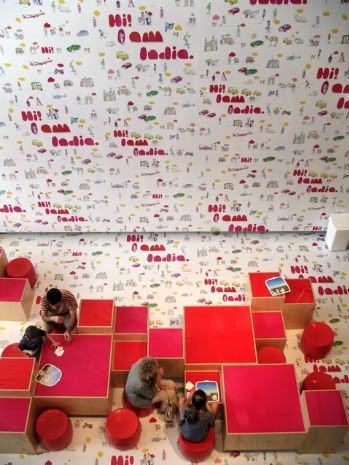 And finally GoMA always provides fabulous activities and spaces for the kids which is why this would make a great school holiday day out...though I do tend to leave there with higher stress levels than on entering!!
P.S. Let's all have an abundance filled 2010...HAPPY NEW YEAR